Engage yourself in the very best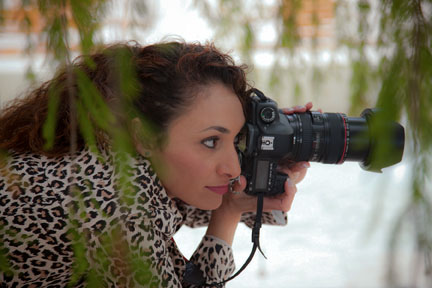 Connie Edward Photography

Welcome to my website! I am a Special Events and Portrait Photographer. As a photographer I believe that photography is more than just capturing an image of what is in front of me; rather I see it as an opportunity to express feelings. I enjoy utilizing the camera as my tool with which to convey life's emotions. I am so privileged to do what I love, capturing High School Seniors, Families,Children,Engagements, and Special Events. It is my pleasure that you have taken interest in my work and I hope you find what you are looking for. Don't forget to revisit often for sneak peeks...
I believe photography has been one of the most amazing discoveries and growing innovations of all time.  I love it!

My first taste of it was in an elective black and white photography class.  It quickly became my favorite subject and it still holds true till today.

Why I do, What I do:  It's simple, I believe the family ties we create with those we love are never ending and everlasting.  It's human nature to want to hold on to good memories of the people, places and things that bring us joy and happiness.  Capturing special moments in time is the best way to give rebirth to those moments and special events in ones life.  Thus, to capture something no one else can see is a very exciting feeling! I am a creative person who loves to pay attention to detail.  I care greatly about my craft and I am able to produce images that best fit each individuals personality both during the shoot and editing process of my photography work.  Photographing people and their special moments is very gratifying.  Being a professional photographer is my dream job!

Things I like to do: I enjoy spending time with my family and friends.  I am a proud mother and wife to the most supportive, loving family.  I love seeing the sunsets, cool summer nights and sleeping in on cold winter mornings under the cozy covers.  I like watching movies and more often than not, I end up predicting what the characters are going to do or say next.  Most days I sing along to my favorite songs whether it's while I'm driving, getting ready in the mornings, or working on the computer.  I like living a healthy lifestyle, so I make sure to do Yoga and Kickboxing or going on hikes, runs and walks.  I like learning new things, so I make it a point to challenge myself as often as possible.

Little Known Facts: I love children and have over 10 years experience working with preschoolers!  I have an Associate Degree in Liberal Arts and a Certificate in Fine Arts Photography and a Certificate in Commercial Photography.

Comment On Your Favorite Post

~ ~ ~ ~ ~ ~ ~ ~ ~ ~

High School Senior Portraits